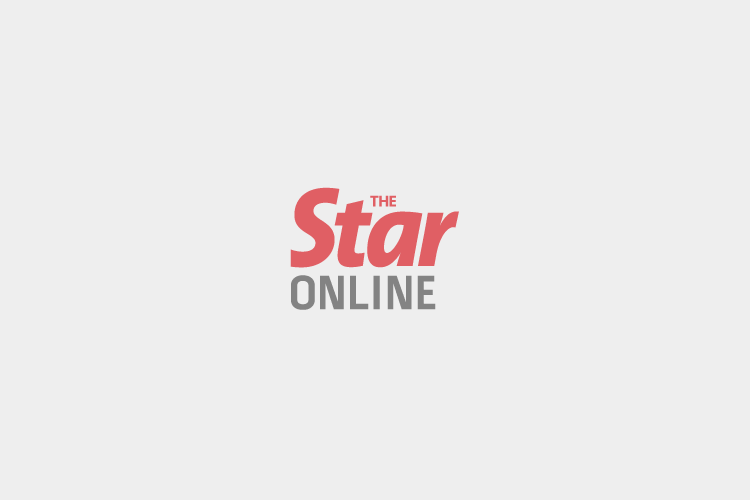 SMALLISH property firm ECOFIRST CONSOLIDATED BHD

has revised upwards the gross development value (GDV) of its Ampang Ukay flagship project to over RM5bil from RM3bil previously with the construction of the first phase expected to be launched in the fourth quarter of this year.
Group CEO Datuk Tiong Kwing Hee says the first phase will be a mixed residential-commercial development named Liberty Arc @ Ampang Ukay.
"We are preparing to start construction," he tells StarBizWeek.
While he opines that there is "no doubt" that the property industry is currently going through a difficult time due partly to an oversupply situation in certain areas, he says EcoFirst is in a strong position to "move forward in the property sector as all our land parcels are at prime locations."
For its Upper East residential project in Ipoh, the company is selling its units at between RM390 to RM610 per sq ft, while with Ampang Ukay, it is looking at RM700 to RM750 per sq ft for the first phase.
The entire Ampang Ukay project is expected to anchor EcoFirst's growth over the next 10 – 15 years and will be developed on two adjacent parcels of land measuring 87 acres in total.
According to Tiong who has a 14.6% direct stake in the company, these parcels are the single largest privately-owned freehold parcels that are strategically located within seven minutes drive of the Kuala Lumpur City Centre.
In Ipoh, it has some 7.6 acres of land in Tiger Lane, and is now close to completing the 529-unit Upper East @ Tiger Lane residential project which has a GDV of about RM302mil.
EcoFirst, which has a market capitalisation of just slightly over RM200mil has managed to restructure itself over the past five years and has just seen its sixth consecutive year of profitability in financial year ended May 31 (FY2016) after bleeding for quarters on end before this.
The company is now finally confident enough to say to its shareholders that they can expect more sustainable returns from EcoFirst, Tiong, who had at one time also managed to revive ailing automotive paint company MERCURY INDUSTRIES BHD

, says.
"We have turned around and put EcoFirst Group on a strong footing and are determined to continue growing."
For FY16, the company made a net profit of RM16.7mil on revenue of RM121.2mil compared with a net profit of RM6.1mil on revenue of RM81.2mil for the same period, a year earlier.
As at May 31, the group had total borrowings amounting to RM103mil with cash and bank balances of RM6.08mil.
Although the company is not in a net cash position yet, it aims to achieve that over the next several years, Tiong says.
"We have reduced our gearing, and have lowered it by about a quarter from 0.38 times in FY2015 to 0.29 times in FY2016, due to the repayment of borrowings and increasing the company's equity."
He shares that key to EcoFirst's turnaround was the revival of an abandoned project in Segamat, Johor where it had turned a loss-making South City Plaza into a profitable mall.
The development of 1Segamat had stalled after the Asian financial crisis of the late 1990s.
"The 1Segamat Mall today is the commercial heartbeat of the town, but when I first came on board EcoFirst in 2009, it was just a big mosquito breeding ground and an eyesore for residents in Segamat and its vicinity," he recalls.
As an abandoned project, it was a "symbol of mistakes of the past," he adds.
"I spent more than a year negotiating with our bankers to restructure our debts and to keep pushing for the project's revival. In the end, the bankers agreed that salvaging 1Segamat was the only way to turn our non-performing loan into a performing loan. Once we rehabilitated the loan, we started the process of cleaning up our balance sheet."
According to Tiong , 1Segamat has had full occupancy since it opened its doors in 2012, thanks to its strategic location next to the town's bus terminal.
"Our recurring income from our rentals here gave us the cash flow we needed to move on to more projects."
Consequently, Ecofirst's wholly-owned subsidiary Tashima Development Sdn Bhd agreed in June to sell 1Segamat to Hektar Real Estate Investment Trust (Hektar REIT) for RM104mil cash.
Tiong says that over the last couple of years, the firm has also seen the slow but steady transformation of its other mall, the South City Plaza in Sri Kembangan, Selangor
"From a basic 5 level retail mall which was less than 70% occupied, it is now an enhanced retail property with 2 blocks of fully occupied apartments sitting on top of the mall which provide good footprint to the mall."
"Property has always been one of EcoFirst's core businesses.
"It not only saved the company but has actually also hurt it before as both 1Segamat and South City Plaza were victims of abandoned development. It's really a question of how we manage and run a business. Productivity is the real core of our operations."
On the recent announcement by Housing, Urban Wellbeing and Local Government Minister Tan Sri Noh Omar which stated that property developers could apply for moneylending licences to provide loan facilities of up to 100% to property buyers, Tiong says this will "definitely suit the right property developers with the necessary expertise."
However, for EcoFirst, our current priority is to stay focused on our core business in property development, he says.
"We are happy to leave the task of financing for purchasers to our bankers."
EcoFirst shares last traded at 26.5 sen.
Publication: The Star Online
Channel: Online
Language: English
Source From: https://www.thestar.com.my/business/business-news/2016/09/17/ecofirst-to-embark-on-rm5bil-ampang-ukay-project